Daniel Fletcher, Head of I&D, Roberts Radio, 1st Dec 2020
I am delighted to be starting my full-time role officially at Roberts Radio, part of the Glen Dimplex group as head of Innovation and Development – sound.
The role allows me to bring my experience and passion for sound to one of the most distinguished brands in the business. Established in 1932, Roberts is one of those brands that is known for their radios and audio products incredibly well in the UK and has true heritage.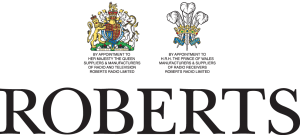 Recognised in part for their Royal Warrants, Roberts has become part of the fabric of 'Britishness'. For me, this means keeping high standards, recognition of tradition and received wisdom, in equal measure with innovation, reaching further with vision and intelligence.
I'm exceptionally proud and humbled to be part of such a great institution of British sound.